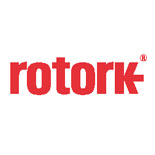 ROTORK Rotork is the world's leading designer and manufacturer of industrial valve actuators, valve control systems, valve gearboxes and accessories. Under the Rotork banner; Rotork Controls, Rotork Process Controls, Rotork Fluid Systems and Rotork Field Service all aid in providing the proper actuator for your application. With the acquisition of Jordan, Remote Control and Type K, Rotork has an automation package for just about any application.

Teledyne Gas & Flame Detection has brought together industry leading products from Detcon, Simtronics, Oldham, GMI and Scott Safety to provide our customers with fixed-point and portable gas detectors and controllers with proven reputations for quality and reliability.
Spirax Sarco – Industrial flowmeters insertion and inline Vortex, Electromagnetic, Transit Time, BTU measurement, and Flow Processors are just some of the technologies offered by Spirax Sarco.
Monarch International, Inc.  In 1982, the Monarch Instrument Division was established to manufacture and market the first microprocessor based portable tachometers. With the addition of new models of tachometer and the introduction of the Nova-Strobe Series of portable stroboscopes, Monarch rapidly became the world's largest supplier of rotational speed measuring instrumentation and stroboscopic inspection equipment.
Winters Instruments — Since 1953 our comprehensive product lines of pressure gauges, thermometers, diaphragm seals, transmitters,switches and accessories.
RCM Industries is a quality manufacturer of direct reading flow-meters, switches and transmitters. Options include dial calibrated gauges faces or even digital displays.
Marsh Bellofram is a world class manufacturer instrumentation manufacturer among thier company divisions: Automatic Timing & Controls, ATC Diversified Electronics and BelGAS.
Dwyer – A broad range of competitively priced precision instruments for measuring, transmitting and controlling pressure, temperature, level and flow.
Duro-Sense – Temperature Measurement for the Aerospace and Industrial markets; Thermocouples, RTD's, Wire, Cable and Hardware. Specializing in exotic thermocouples and custom design applications.
Thermo Ramsey — Leading Manufacturer of Conveyor Belt Scales, Tramp Metal Detectors, , Engineered Samplers, saftey switches and inventory control instruments.